This is the purrrfect game for any cat lover or crazy kitty fan. A downloadable game app for your phone which was originally only in Japanese, but at the time you could still play it and guess work your way around this simple yet charming game! The aim of the game is to invite cats into your garden by leaving out food. Making you become a Kitty collector or Crazy Cat person!
Even though the Japanese version was out, it  grew a fan base around the world and they (Hit-Point) finally made an English language version. So no more needing to guess what stray cat ended up eating the food you left out! As the Cats visit they give you silver fish as money/rewards or even golden fish! Letting you  spend your fish money on more food and items to encourage even more cats into your small garden or save up the money to expand the garden or remodel it.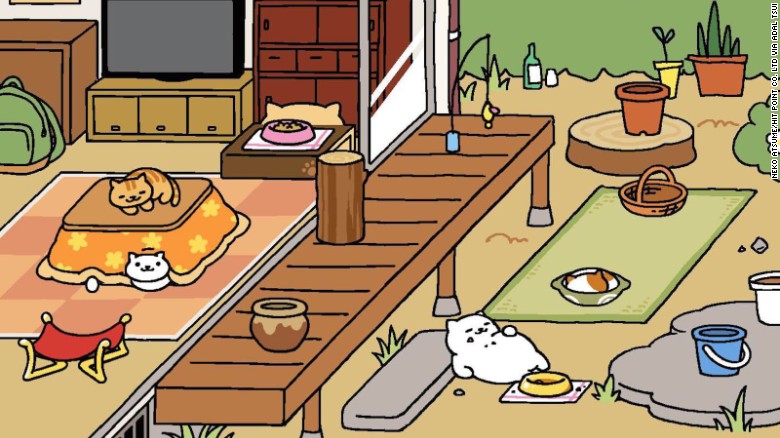 Some cats come and go all the time like the cat Peaches. Other cats can be rare and each cat brings you a gift which is added to your collection; such as Sassy the cat who will visit if you have the cardboard cafe. As cats come into the garden you can snap them with your games camera to save in the cats album as a way of collecting the cat.  As you spend your fish you will also discover that some items or toys bring different cats in over time. Some of the rare cats can be a little harder to please than others! Oh and watch out for that greedy cat Tubs!
The game is simple, you don't need to be good at the game but you need to be patient. You also don't need to leave the game on all the time but it is easy to miss some cats coming to the garden. I am still trying to complete the game with only 2 cats I need to take snaps of and I will have collected them all!It's rather addictive but a nice easy going game all round.
You can find the free game here for iOS devices or here for Andorid.